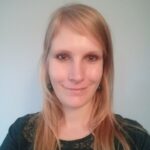 Floor & Cie is the commercial name of Florence KUIJL, a self-employed entrepreneur based in France.
Florence comes to CO-LaN with an experience as project manager and coordinator within international, multi-cultural and multi-disciplinary environments. Florence graduated in 2012 with a Master in Communication and International Trade from IFCIM (Institut de Formation au Commerce International de Mazamet, France).
Floor & Cie is providing services to CO-LaN as office manager with the following tasks:
With oversight from the CO-LaN Secretary and the Chief Technology Officer (CTO), prepare the agenda for the monthly management board telcons and biannual face-to-face meetings, and manage each meeting against the agenda,
Keep track of the tasks associated with the Management Board meetings and their progress,
Support the Management Board and the CTO with preparations for the CAPE-OPEN Annual Meetings.
Keep track of the membership list and changes of representative, seek approval from the Management Board for new members and other membership-related decisions,
Using input provided by the CTO and the Management Board, create news and information posts and publish these to the CO-LaN website and social media feeds,
Working with the CO-LaN Treasurer, prepare and issue membership invoices, keep track of membership payments, and prepare the annual financial report,
Maintain software subscriptions as required by the CTO and approved by the Management Board,
As propose by the CTO and approve by the Management Board, draft and update contracts, between CO-LaN and its suppliers, obtain signatuires from contracted parties,
Maintain the Management Board area of the CO-LaN document repository.
CO-LaN chose Floor & Cie after a exhaustive selection process, and entered a first contract with Floor & Cie on April 1, 2022.
April 1, 2022 till November 30, 2022 (for a maximum of 225 hours)
December 1, 2022 till December 31, 2023 (for a maximum of 300 hours)