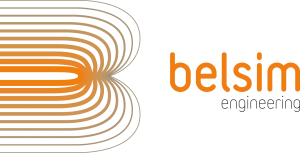 address : Rue de Bruxelles 174K
4340 AWANS
BELGIUM

phone : +32 (0)4 239 97 10
Approval date : 30/3/2005
Created end of 1986 as a spin-off from University of Liège, BelSim Engineering SA (known as BelSim SA till September 2017), is an independent Belgian company.
Belsim Engineering's mission is to provide solutions to enhance the quality of production and process data. Belsim Engineering thereby is a technology partner as well as a solution provider, and can accompany its customers from proof of concept, over full-scale project implementation, to ongoing support.
Belsim Engineering helps its customers to improve process plant efficiency, reduce energy consumption, limit their environmental impact, and develop a better understanding of their process operations and performance. This translates into significant returns on investment, and payback periods in typically less than one year.
Belsim Engineering is the worldwide leader in the field of Data Validation and Reconciliation (DVR). Its software suite, VALI, uses this technology and state-of-the-art modeling techniques and thermodynamics packages to transform process data into consistent, accurate and reliable information. The kind of information needed to operate your processes profitably and reliability, detect problems in time, and eliminate inefficiencies.
CAPE-OPEN related activities:
Professor Boris KALITVENTZEFF, executive chairman of BelSim, was the first representative of Belsim in CO-LaN. Dr Robert CHARES was BelSim's representative in CO-LaN since February 23, 2016 and till August 2018. Julie COUTURIER has taken the representative position in August 2018.
VALI, implements a thermodynamic socket.
Belsim has published on this implementation and presented it at a CAPE-OPEN Conference.
Belsim was elected as Member of CO-LaN Board of Directors on December 4, 2001 as per the organization in place at that time where a college of software vendors was represented on CO-LaN Board of Directors.