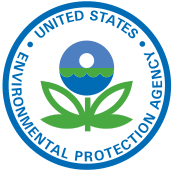 address : National Risk Management Research Laboratory
26 West Martin Luther King Drive
Cincinnati, OH 45268
USA

Approval date : 5/11/2002
The United States Environmental Protection Agency (EPA or sometimes USEPA) is an agency of the U.S. federal government which was created for the purpose of protecting human health and the environment.
Bill BARRETT has been representing the US Environmental Protection Agency in CO-LaN since November 2002 and has been the main contributor to CAPE-OPEN activities at US EPA ever since.
CAPE-OPEN related activities
The US Environmental Protection Agency hosted the 1st CAPE-OPEN US Conference, held in Cincinnati, OH in 2004.
For US EPA, Bill BARRETT developed a PME implementing CAPE-OPEN interfaces. In 2005, Bill published on that development together with a researcher at University of Cincinnati. Bill worked, within the Methods & Tools Special Interest Group, on the steps to be taken by CAPE-OPEN with respect to .NET Framework. At ESCAPE-17 (full paper published in Computer Aided Chemical Engineering) he contributed to a paper gathering the work done on the matter: An overview of the interoperability roadmap for COM/.NET-Based CAPE-OPEN.
Together with Jasper van BATEN (AmsterCHEM), Bill BARRETT proposed the initial version of the Flowsheet Monitoring interface specification and shown how it applies to the WAste Reduction algorithm developed at US EPA. Their work was published in 2012 within Chemical Engineering & Technology journal.
Participations to events and conferences organized by CO-LaN
Training sessions organized through CO-LaN
Special Interest Group activities
Bill BARRET leads the Methods & Tools Special Interest Group
Recognition by CO-LaN
Bill BARRETT received the CAPE-OPEN 2008 Award while attending the CAPE-OPEN 2009 Annual Meeting.