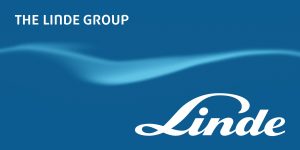 address : Dr.-Carl-von-Linde-Strasse 6-14
D-82049 Pullach
GERMANY

phone : +49 89 74 45-0
Approval date : 01/01/2016
Linde Engineering is a leading technology partner for plant engineering and construction worldwide.
The CAPE-OPEN standard supports the integration of thermodynamic and engineering software from various suppliers, like customers, commercial software vendors, third-party process providers and in-house development. Hence, CAPE-OPEN enables Linde Engineering to combine its own know-how in terms of software with other CAPE-OPEN software packages to optimize our plant design and accelerate our costumer satisfaction.
Linde participated to the CAPE-OPEN 2014 Annual Meeting.
Learn more about Linde and CAPE-OPEN: Linde's perspective on CAPE-OPEN presented at the CAPE-OPEN 2015 Annual Meeting
Linde Engineering hosted the CAPE-OPEN 2016 Annual Meeting.
Oliver KOCH presented on the self-certification project at the CAPE-OPEN 2018 Annual Meeting.