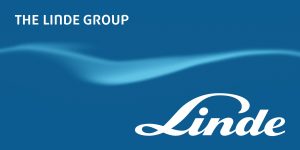 address : Dr.-Carl-von-Linde-Strasse 6-14
D-82049 Pullach
GERMANY

phone : +49 89 74 45-0
Approval date : 01/01/2016
Linde Engineering is a leading technology partner for plant engineering and construction worldwide.
The CAPE-OPEN standard supports the integration of thermodynamic and engineering software from various suppliers, like customers, commercial software vendors, third-party process providers and in-house development. Hence, CAPE-OPEN enables Linde Engineering to combine its own know-how in terms of software with other CAPE-OPEN software packages to optimize our plant design and accelerate our costumer satisfaction.
CAPE-OPEN activities
Linde Engineering serves as Member of CO-LaN Management Board since January 1, 2016 and has been elected to this position in 2017 and 2018. Oliver KOCH has been representing Linde Engineering in CO-LaN since Linde Engineering joined the organization.
Linde Engineering is representing CO-LaN Management Board in the steering groups setting up the Certification Special Interest Group.
Linde Engineering hosted the CAPE-OPEN 2016 Annual Meeting.
Linde Engineering participated to the following events organized by CO-LaN: